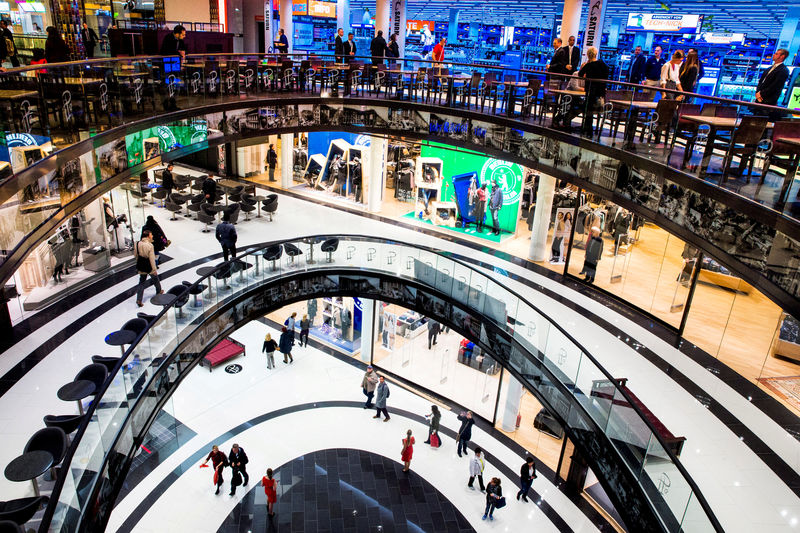 © Reuters. FILE PHOTO – People walk through the Mall of Berlin shopping centre during its opening night in Berlin
BERLIN (Reuters) – The German government has raised its forecast for economic growth in 2017 to 1.9 percent from an earlier forecast of 1.5 percent, and could yet lift it to 2 percent, the Handelsblatt newspaper reported on Friday, citing unnamed government sources.
The newspaper said a decision on whether to adopt the 2-percent forecast would be made on Monday at a meeting led by the Economy Ministry.
Handelsblatt said the government had raised its forecast for 2018 growth in gross domestic product to 2 percent from an earlier forecast of 1.6 percent.
The changes mirrored revised forecasts released by leading German institutes last week.
The German economy last year grew by 1.9 percent, which was the strongest rate in half a decade.
Handelsblatt said the German economy was benefiting from better-than-expected global developments and higher domestic investments.
The revised forecast would form the basis for a new tax revenue estimate due in early November that is also expected to be revised up significantly, the newspaper said.
sponsoredArticle = 'div-gpt-ad-1466339494851-0';